In this video I'm going to explain how to buy property at auction successfully. I'm going to bust some of the myths about auctions, tell you what you must – and must not – do with auctions. And I'm going to reveal how to get some real bargains at auctions.
📺 Subscribe To This Channel and Get More Great Tips Every Week
https://www.youtube.com/c/PropertymasteryacademyCoUk?sub_confirmation=1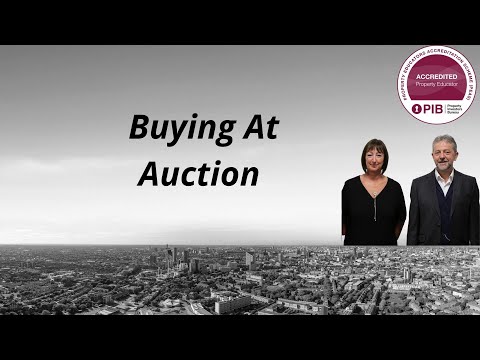 ➡️ Property Master Academy is committed to delivering high quality training and a level of service that goes beyond your expectations. Our training will inspire you, motivate you and guide you onto the right path to help you achieve your personal and business goals.
🚀 To start your property investment journey and create a property portfolio that works for YOU, join us on the Property Investing Masterclass where we go through all the different property investment options available to you to make up to £300k per year. For dates and to sign up click here:
https://www.propertymasteracad...
📞 If you would like to talk to us, you can all us on +44 (0)1252 730040 and we'll be happy to answer your questions and get you booked on the masterclass.
✅ Make sure to Like, Favourite and Share this video and Subscribe if you haven't do so already at
https://www.youtube.com/c/Prop...
🎬 Other Videos To Watch:
➡️ Flipping Property vs Buy Refurbish Rent Refinance (BRRR)

➡️ Buy To Let Mortgages Explained

➡️ Finding deals on Rightmove

➡️ How To Buy Your First Buy To Let

🕰SCHEDULE
Videos are uploaded every week. Make sure to Subscribe and hit the Notification bell to be notified when videos go live.
// Other Great Resources:
https://propertymasteracademy....
👤Connect with Us:
https://www.facebook.com/Prope...
https://twitter.com/PropertyMA_
if you are looking to become financially free through property
come & join our property family
get in touch